---
Main content
Top content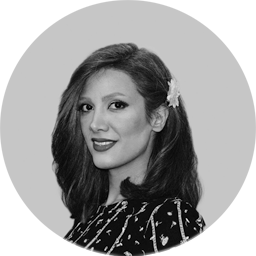 Paria Samimi Sabet
PHD Student
Tel. +49 (0)541 969-7092
Room 50/213
Institute of Cognitive Science,
Wachsbleiche 27,
49090 Osnabrück, Germany
Research Interests
In recent years, a new approach of "Brain Reading" has developed in neuroscience. This approach uses machine-learning techniques to decode mental states from brain signals. One relevant and interesting question that arises from this field is: Could computers decode what people think and dream? These ideas may sound like a fantasy of the distant future, but integrating artificial intelligence into human minds seems to be closer than ever to becoming a reality.
I am especially interested in Mind-Machine Interfaces (MMI), and Brain-Computer Interfaces (BCI) with the aim to develop technologies that help people living with disabilities have better access and interaction with the physical and digital worlds.
Current Project
What is Mobile EEG? Mobile EEG is the inexpensive and portable version of an electroencephalograph. In other words, It's the next-generation technology that Neuroscience could use to study real-time brain activity.
The "Traumschreiber project" aims to develop a high-tech, low-budget and portable Mobile EEG Device for research purposes. This device can monitor and record human brain activity, providing a unique combination of features to enable various EEG experiments. One of the advantages of the Traumschreiber compare to the other Mobile EEGs is the low cost under 100 Euro.