---
Main content
Top content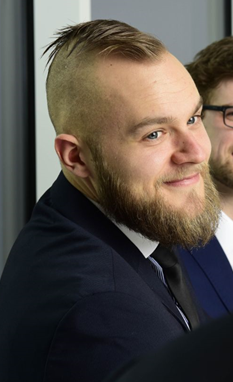 Maximilian A. Wächter
PHD Student
Room VR Lab (50/119)
Institute of Cognitive Science,
Wachsbleiche 27,
49090 Osnabrück, Germany
Research Interests
My research interests is XR (Cross-Reality) as well as the human-machine-interactions. How do we as humans feel and behave around social robots. For me, this is one of the key questions of our future.
Current Project
Project Westdrive
(a joint PHD project supervised by Prof. Dr. Peter König and Prof. Dr. Gordon Pipa).
Would you trust a robot to drive your car? This is a large scaled, highly realistic VR simulation with AI controlled cars as an eye-tracking experiment. Our goal is to gain insights in human trust building behavior and ultimately lower reservations regarding this technology.