Weiterführende Informationen
Top content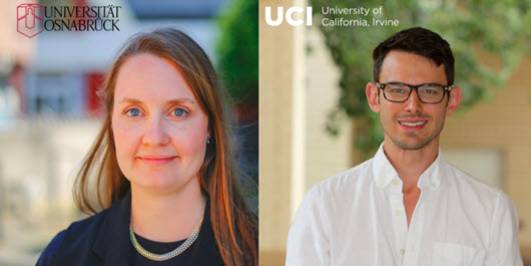 DFG collaboration grant: Modeling the role of loopholes in polite communication
Prof. Dr. Nicole Gotzner and Prof. Dr. Gregory Scontras won a grant to establish a collaboration between Osnabrück University and UC Irvine via bilateral workshops and guest visits. Their project will focus on polite communication and combine the existing strength of both centers in experimental pragmatics and computational modeling. The kickoff workshop takes place at Osnabrück University in September 2023.
Cognitive Science Student Journal launched
We are proud to present the first entries of the new Cognitive Science Student Journal - a blog-style journal from students about student work for the Cognitive Science community! Its first editorial team were the participants of the seminar "Practical Cognitive Science Communication" by Tobias Thelen and Laura Krieger. They highlight the work of students and showcase their interdisciplinary projects. You can now read how Fariburz Irani, Febryeric Parantean, Piper Powell, Johanna Venzke, and Junpei Zhong compare applications of neural networks to visual imagery, Noah Bair explores the presumed link between poverty and mental health problems, and Anna Luise Backsen addresses challenges with digital capitalism in her video essay. Stay tuned and stay curious for regularly published contributions!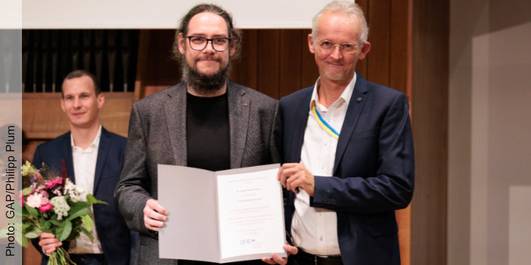 Society for Analytic Philosophy awarded Wolfgang-Stegmüller-Prize to Gregor Hörzer
Dr. Dr. Gregor Hörzer, research associate in the Philosophy of Mind and Cognition group, received the prestigious Wolfgang Stegmüller Award for his dissertation Understanding Physicalism (de Gruyter, 2020) at the international congress GAP.11 of the Society for Analytic Philosophy (GAP) in September. In his laudatio, the president of the GAP, Prof. Dr. Geert Keil, emphasized that Gregor Hörzer's dissertation impressed through its breadth and through the depth of its coverage of the problem: "All important contemporary approaches to the topic of reductionism are skillfully interwoven. All problems related to the topic are formulated step by step, discussed, and, building on the current state of the literature, a solution is proposed."