---
Main content
Top content
Contact
Prof. Dr. Nicole Gotzner
University of Osnabrück
Wachsbleiche 27
49090 Osnabrück
Room: 50/103
Please make an appointment for a consultation with the secretary's office:
Katja Ruge
University of Osnabrück
Wachsbleiche 27
49090 Osnabrück
Room: 50/105
Tel: +49-541-969-3373
How to find us
Laboratory
Our experiments take place in various laboratories in building 50 of the University of Osnabrück. Parking is available in the inner courtyard of the building.
The Children's Language Laboratory of the Institute of Cognitive Science: These laboratory rooms are located on the ground floor of building 50 (Room 50/E16) at Wachsbleiche 27. This is where EEG and eye movement studies are conducted with children and adults.
Our offices are located in building 50 of the University of Osnabrück (Wachsbleiche 27), 1st floor, Rooms 102-105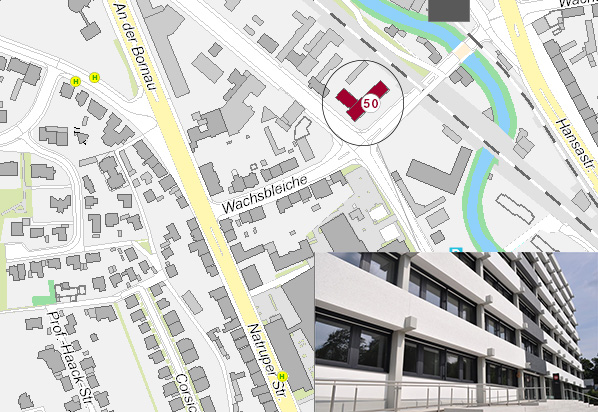 Building 50, Wachsbleiche 27