---
Hauptinhalt
Topinformationen

First Summer School was a Great Success!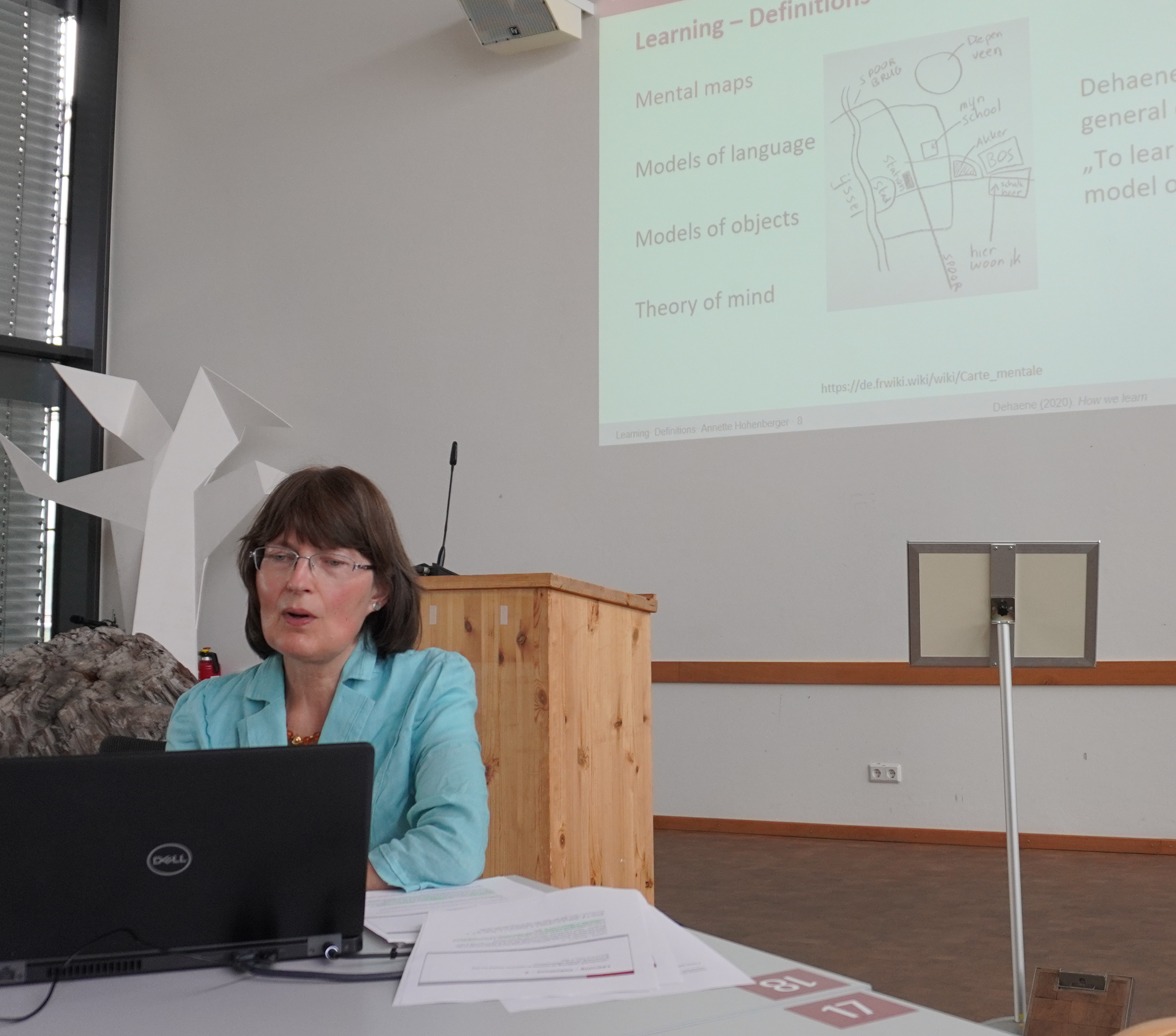 "I found the setting very pleasant - a rare luxury to be able to present in front of people and enjoy an intense and beautiful exchange. I would wish for that more often." - Dr. phil. habil. Annette Hohenberger, Summer School Presenter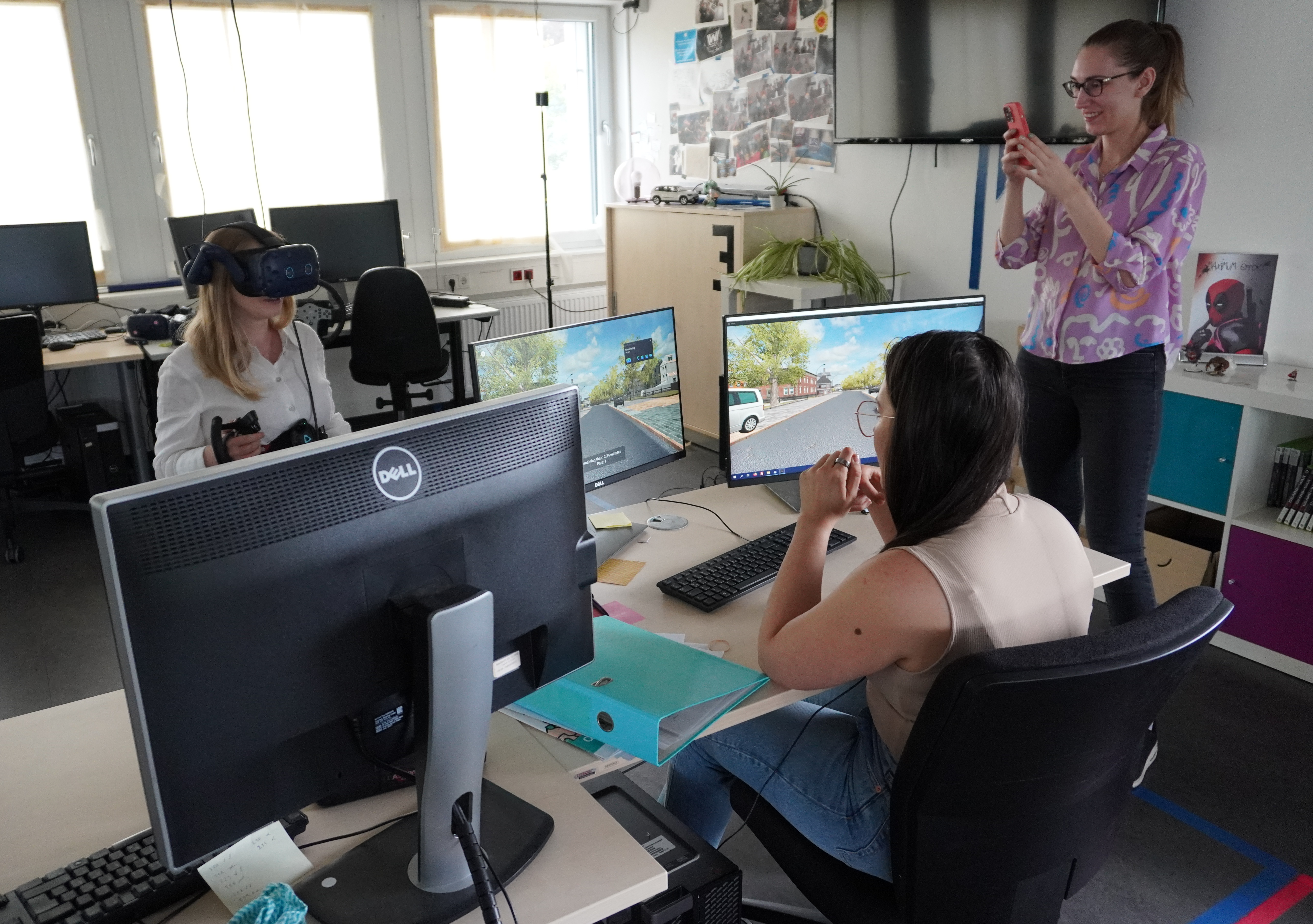 " It was such a great opportunity to meet teachers in person and participate in lectures as well as spend some time together with CogSi students. I absolutely enjoyed labs visits. It brought me closer to the topic that I am studying and I could see how the knowledge can be implemented to solve real problems." – Evgeniya Boscu, Summer School 2022 Participant
Our first Cognitive Science Summer School, as part of the OS-COSMOS (OSnabrück - COgnitive Science Master Online Studies) project, invited faculty, on-site students and international online students to come together in the beautiful Helikoniensaal in Osnabrück to discuss "Learning". For an entire week at the end of July 2022 we explored the role of learning in the different areas of Cognitive Science through talks, lab visits, study initiative presentations, and a "Learn from your Peers" session. Additionally, a variety of social events allowed us to "learn" more about each other and the city of Osnabrück. A highlight for the first-time visiting international online students as well as for the on-site Cognitive Science students was the chance to talk with their instructors in a small group - as opposed to the usual interactions in the lecture hall - and, for the first time, meet with other Cognitive Science students after the Corona-semesters.
The emphasis of the summer school was to start a conversation. Together with Dr. Annette Hohenberger and Prof. Peter König, we discussed how humans learn and what role embodied cognition plays in this process. Given this research and that we are part of the education system Dr. Tobias Thelen asked "Where is education heading and what about AI?". Broadening the scope Prof. Kai-Uwe Kühnberger showed us where artificial intelligence systems are used already and how they learn from data while we discussed with Prof. Gordon Pipa the next steps of Neuroinspired AI and Quantum Computing and how those technologies can change machine learning and intelligent systems in the future.
Additionally, we invited participants to present their own topics of interest to learn from each other. Emilian Croitoru presented his experience with neurophenomena during ultra running and Anita Wagner told us about "clean language" and metaphors. Tracy Sanchez Pacheco, Paria Samimi, and Simone Anthes guided us through the VR, EEG labs, and Sleep & Dream Student Initiative labs of the institute and gave us an insight to ongoing research. Trying out the technology made these visits even more memorable.
In the evenings, we experienced Osnabrück through a variety of social events. A guided tour of the Botanical Garden of Osnabrück University introduced us to different plants as well as their research and preservation efforts. During a scavenger hunt we chased through the city on the hunt for the best pictures, to solve challenging tasks, and to save Osnabrück. A guided city tour led us past the places we saw during the scavenger hunt and allowed us to absorb its history. During bar visits and a picnic in the Castle garden participants got to enjoy the typical student (night) life. At the end of a week full of learning and socializing we finished on a high note with dinner at a typical German brewery.
Wish you could have participated? We are excited to invite all Cognitive Science students to the Cognitive Science Fall School from 13th of October to 21st of October 2022. The theme will be "Experiments" in the different domains of Cognitive Science. We will illuminate the topic from different perspectives, visit labs at the institute and you will get the chance to experiment yourself. Register now!